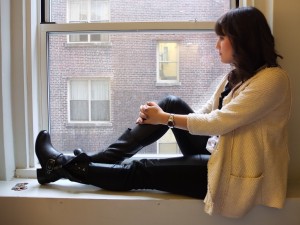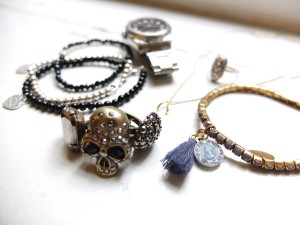 Blouse: H&M. Jacket: Zara. Leggins: Zara.

Boots

: Vince Camuto. Jewelry: Tiffany & Co., Lizas

,

Dogeared, H&M.
In meinem

S

chrank gibt es einen Haufen an Kleidung, der total meinem Geschmack entspricht und bei meinem Freund nur ein unterdrücktes Lachen oder Augenrollen verursacht. So auch bei dieser Bluse

:

Ich finde sie unheimlich schön und süß, er sagt, ich könnte damit im Zirkus auftreten! Wie dem auch sei, ich liebe diese Bluse und Gegensätze ziehen sich schließlich an, oder

?:)

W

ie gefällt euch dieses Outfit?
In my closet you will find a lot of

clothes

which are

totally my cup of tea whereas my boyfriend really dislikes them and only laughs or rolls his eyes when I´m wearing a piece.

So also with this blouse: it is very beautiful and cute in my opinion

but he says that I easily could work in the circus while wearing it. Be that as it may, I love this blouse and after all opposites attract, right?:) What do you think abou

t my outfit?