Normally I´m not a great soccer fan but during the World Cup I love to watch the games of our team at public viewing areas! Do you watch the games and if so where?
The last time I´ve bought a statement necklace is about one year ago as I prefer wearing statement earrings lately. But this one by Zara was love at first sight!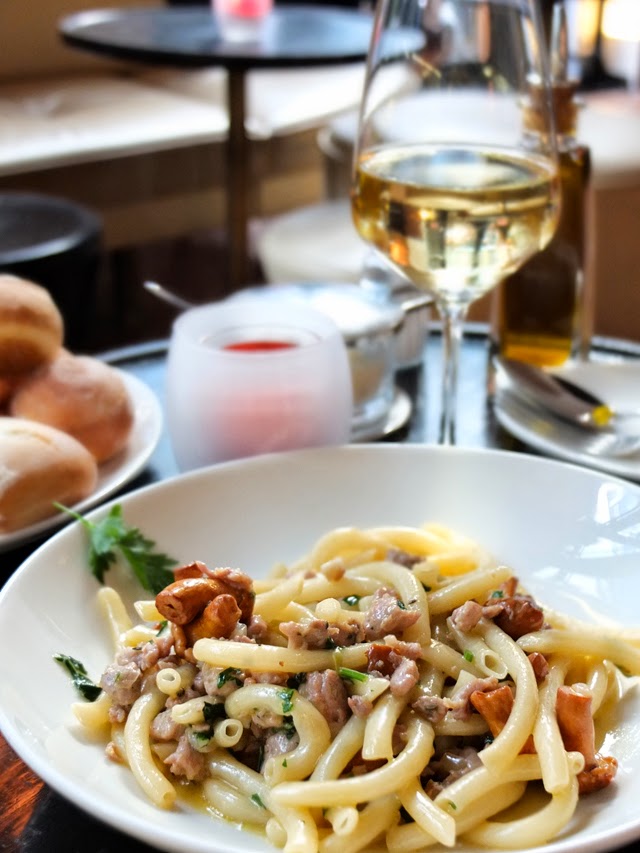 When in Munich I love to eat at Brenner in the Maximilianstraße. So before going to the Buffalo Blogger Event on Tuesday I went there for dinner and had maccheroni with chanterelles and salsiccia. They were soooo good, I easily could have eaten two plates full of them!!!
Oh and for those of you who wanted to know which shoes I´ve chosen: Here they are, my new #shoeporn shoes, I really love them!!
And the #foodporn of the week: The yummie sandwiches at Mainheim in Gostenhof in Nuremberg!
Follow Pieces of Mariposa with: