Normally I´m never wearing hats because I think that they just don´t suit me. But finally I´ve found one that I really, really like. Showing you a proper outfit with my new hat soon.
All the christmas stuff I used to decorate our appartment. Are you interested in a seperate post with the result?
In love with the idea of placing items on a little mirror.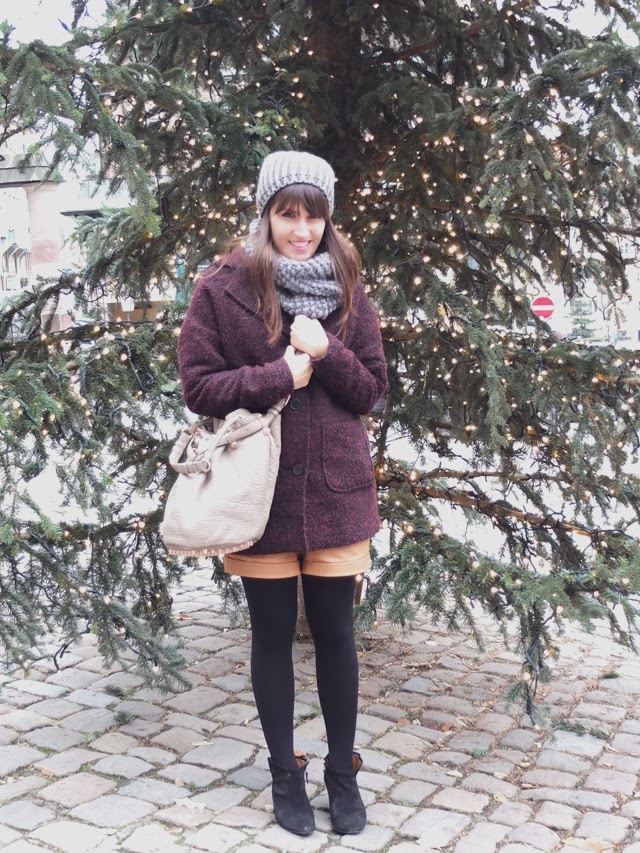 Christmas decoration all over the city, I love this time of the year!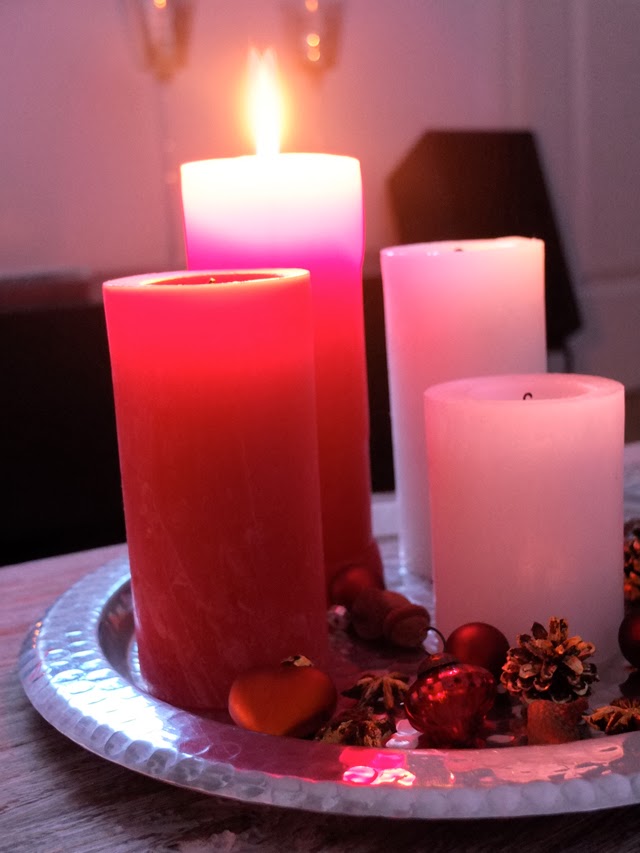 I wasn´t in the mood for making an Advent wreath this year so I just placed four candles on my silver tray and decorated it with Christmas tree balls, gilded pine cones, acorns and star anise.
Follow Pieces of Mariposa with: