It´s been over a year now
since I´ve published my first Pieces Of The Week post . I´ve almost showed you 300 pictures of my everyday life but I can asure you: This picture is the most important piece so far. On Tuesday, 5th November, my little baby niece was born and I´m so in love with little Emilia.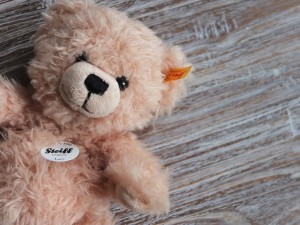 My first present for her: Bear Lars. Needless to say that they´re going to be best buddies!
And the rest of my week was just as exciting. I´ve won a Céline Trapez Bag (that I can hopefully show you next week) and this beautiful bracelet by Ludovika van Inkpen (a big hug to Vreeni!). Guess I´m pretty lucky right now, huh?:)
Lots of reasons to celebrate with a margarita cocktail yesterday night…
…. and a little brunch this morning.