Last roses from the garden.
A dream made of chocolate and berries. This cake was uber delicious!!!
As a sucker for lovely packages I just had to buy this tea and it also tastes really good!
I´ve won this really expensive eye cream by La Prairie. I´m going to make a little review here on the blog soon!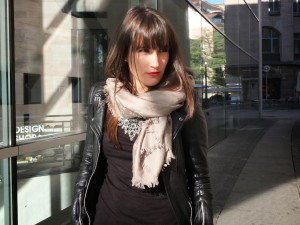 That´s the face I´m making when someone bothers me, haha. Not always the smiling girly girl!:)
Follow Pieces of Mariposa with: