Unfortunately my laptop is not working right now and I just can use some pics I´ve made with my phone instead of the ones I´ve made with my camera…:( But to make the best of the situation I´ve decided to show you some of my favorite items that I´m using on a regular basis right now. I love burgundy beauty products during fall and winter and my Essie nailpolish "Bahama Mama" and this eye shadow by Chanel work so great together!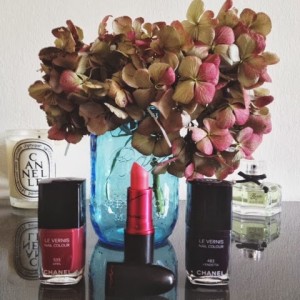 Fall doesn´t mean that we can´t have some summer flowers at home. I´ve just dried this hydrangeas and think that they still look really pretty!
Fall time also means candle time to me and this cinnamon-flavoured one by Diptyque definitely is my favorite one!
Fall decoration on our dining table right now.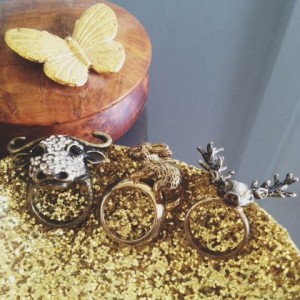 My little jewelry zoo by H&M!:)
Follow Pieces of Mariposa with: