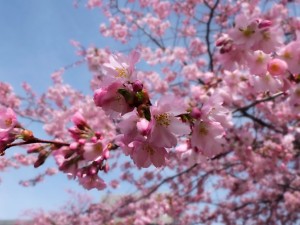 This week spring arrived here in Nuremberg and you can see flowers and blooming tre

es everywhere. Love
these

J

apanese cherry blossoms

!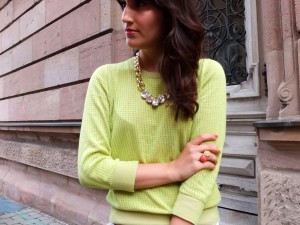 Due to all the fresh colours around me I was in the mood for some spring colours! <3 Showing you the

whole

Yesterday was the official Record Store Day so my boyfriend and I went to his favorite record s

tore

to buy some vinyl albums and listen to the band

that

played right in the shop. We had

so much fun

and the band
Started the weekend with some vitamines. Looks a little toxic but it was really

tasty

! Mixed

a

mango

and
blueberr

ies

with water and milk and added

a fresh passion fruit on top.
Another picture I´ve made of the lemon and grapefuit peels. Did you enjoy the recipe? You can find it

here
again

if you haven´t seen it yet.
Follow Pieces of Mariposa with: