Finally bought a Ball Mason Jar glass, I´m so in love with it! Ne

xt week

I´m telling you more about the shop where I´ve

found

it.
I´m craving for red items currently.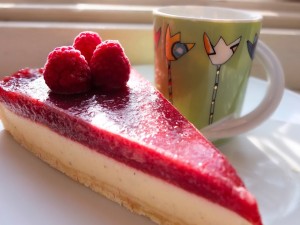 On Friday I enjoyed the best cheese cake I´ve ever tasted! Cake + Espresso + Sun = LOVE
And like every week some fresh flowers in my apartment! This time I´ve chosen white buttercups.
And as I was speaking about my preference for red things that´s our beloved Nespresso coffee maker.
Follow Pieces of Mariposa with: